Ems St-Sylve, Competition, Vex, Swizterland
The new nursing home extension of  St-Sylve project is a continuation of the existing buildings. It seeks, through a horizontal connection, to extend the body of the existing low-rise building and establishes by vertical punctuation a dialogue with the rear body of the institution and other buildings in the village such as the future school, the service building communal buildings or old buildings in the village.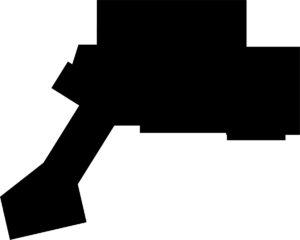 By this differentiated massing, the project exploits the landscape qualities of the site and offers in relation to its immediate environment qualified outdoor spaces, allowing differentiated uses of the places. Taking advantage of all existing orientations and perspectives, the project presents segmented built fronts minimizing massing and offering an ever-changing kinetic vision. This new position of the building exploits the slope of the land by offering single-storey access to the various floors and limiting earthworks. At the rear of the building, from west to east, a garden and a protected outdoor space develop in relation to the new living areas. The latter now benefit from an exterior extension and a breathtaking view of the Val d'Hérens and the Dent Blanche.The new volume of the project aims to offer an adequate mass ratio with the existing fabric and the village.The construction is thought out in terms of the identity of the project as well as in terms of durability and performance. In general, the choices offered aim at the simplicity, consistency and durability of the building. The exterior cladding is made of impregnated softwood boards. This material guarantees homogeneous aging over time by anticipating degradation linked to water runoff on the facades. Inspired by traditional cladding and existing modlding in the buildings of the village, the new construction seeks to express a local tradition while meeting the increased demands of a contemporary building. The polychrome and the colors of the materials chosen for the facades and the roof make it possible to unify the extension with the existing buildings to make it a unitary whole. By its rational form, its limited footprint, the clarity of its organization, the rationalization of basements and the use of natural light for most of the premises, the project is a response to the notion of sustainable development.