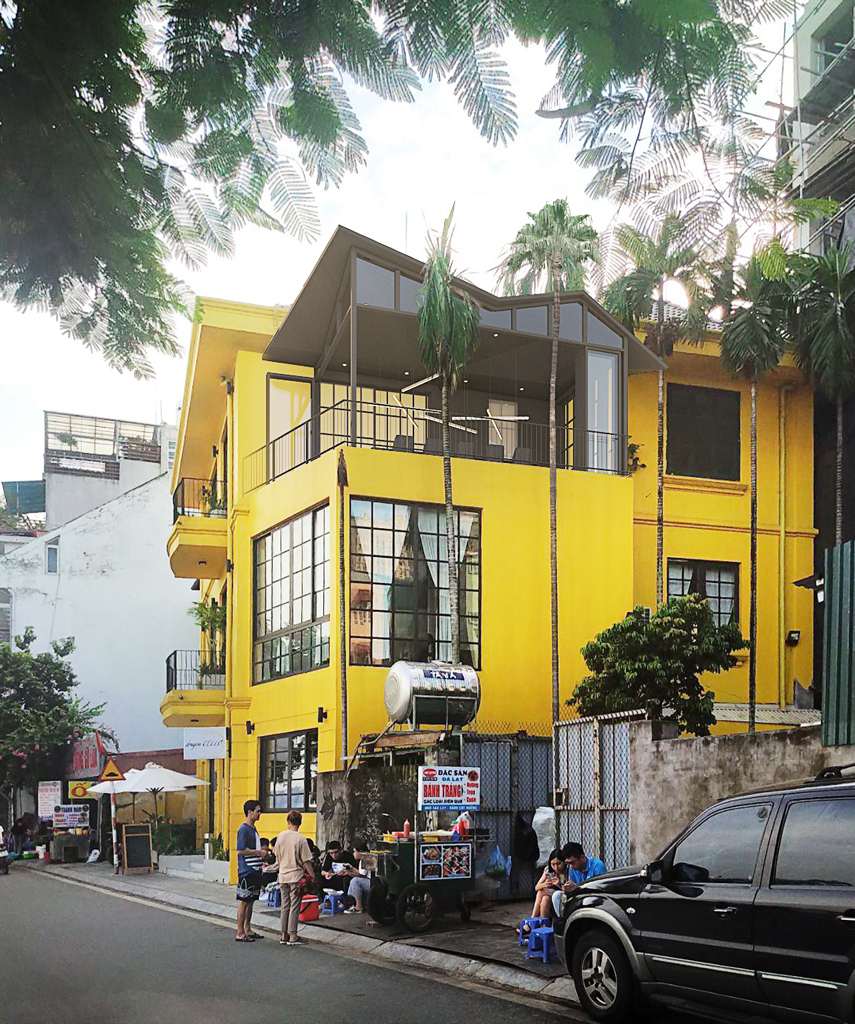 Dragoncello is requesting a roof in Hanoi
A new roof for the terrace of Dragoncello, certainly the best Italien Restaurant in Hanoi! 
The project is an opportunity to rethink the identity of the house and to become a strong identical point along the busy promenade around West Lake. 
The new room is seen as a belvedere on the lake, a special dining spot for business dinner. Though, the roof acts as an elegant signal in the respect of the existing building. The shape of the roof has been inspirited by the handmade lasagne sheets made by the Chef.