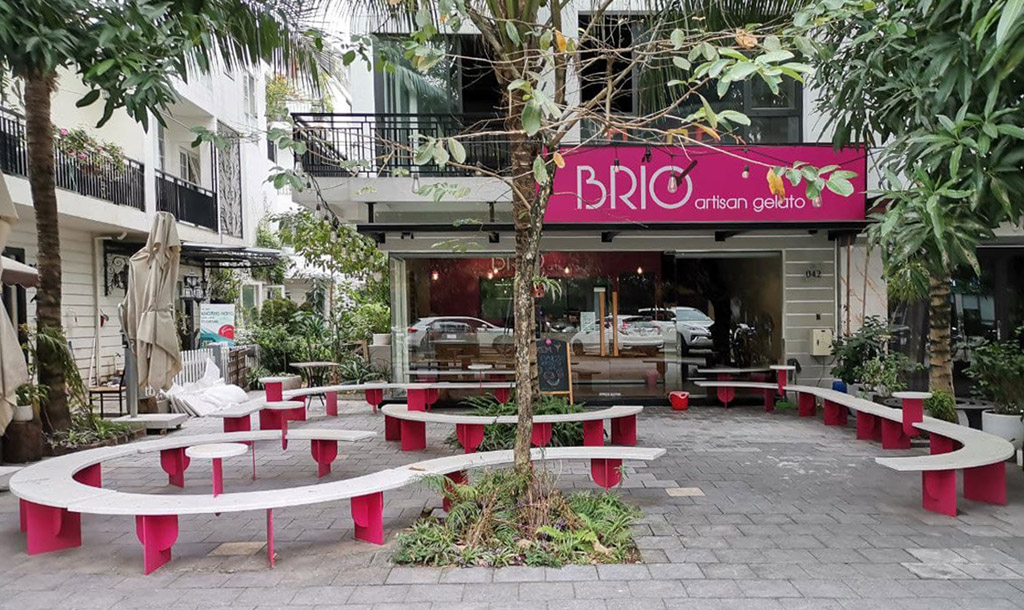 Brio, artisan Gelato outdoor area completed in EcoPARK, hANOI
We have just completed the Brio Gelato Project in EcoPark. The project is composed by 15 unique benches. If you are an italian ice cream lover the place is for you!
Multiply office is inspired by the delicious world of Brio Gelato. Don't miss it!