Les Baumettes, Competition, Lausanne, Switzerland
Les Baumettes is a medical establishment that welcomes the elderly when they can no longer independently live at home. With 80 rooms, the architectural project is proposed in respect of the approved master plan, taking advantage of all existing orientations and perspectives.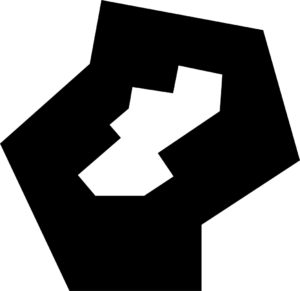 With segmented building fronts offering an ever-changing view, the location acts as a landmark for this new-town area do be developed in a landscape of prairies. In order to encourage exchange between all occupants, the project is structured around one central space: The Atrium. Designed as a real extension of urban space, it is naturally lit and ventilated by a zenithal sky dome. Curated to replicate a street, it integrates service programs such as the reception desk, consultation and working areas, a restaurant, a living room, a hairdresser, a mail area and a cafe. This space also offers the possibility of organizing public activities such as workshops, events and small concerts. Directly connected to the horizontal and vertical circulation, this space is the heart of the community life of the institution. Through generous visual openings, the interactions between the different levels of the building strengthen the connection between residents and visitors. This Atrium's generous volume makes it possible to give spatial amplitude to a project with restrictive dimensions.
Les Baumettes is developed in terms of identity, sustainability and efficiency, incorporating a series of principles mitigating the energy usage of new construction while maintaining a high level of comfort. By its rational form, its limited footprint, the clarity of its organization, the rationalization of basements and the use of natural light, the project answers all criteria of sustainable development.