Open Street Seoul, 'Intersections of Common Space and Time'
An interactive exhibition which use the city as a gallery. Different activities in different spaces of the city as a pretext to test the potential of the urban space and the interaction with the others. During one week-end a series of events, promenades, talks, happenings, exhibitions are spread all around the city in spots which are not expected to host those kind of events.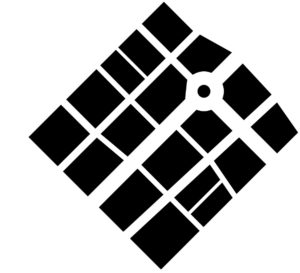 'Intersections of Common Space and Time' is a collaborative approach in addressing where and what public space is in contemporary urban settings in megacities of Asia. As urbanization, urban population and density continue to grow and privatizations become a norm, shared space and time for public shrinks in all aspects. As we define public space as 'shared space' and 'common space', this project surveys how the notion of public space developed organically in Asia. It further rethinks and reimagines public space as a place of intersecting points of common space and time from small in-between spaces to larger open spaces all the way to online public spaces. With various disciplines including visual art, architecture, design, film and performance among others, this project brings together series of exhibitions and events in how we imagine public space.
For this first collaboration, Seoul based Space One, multi-city (Hanoi-Singapore-Madrid-Brussels) based multiply and Undecided Productions with guest artists and collectives, survey public and abandoned spaces of Haebangchon (HBC) in five forms of interventions: an interactive exhibition 'Open Street' invites audiences to temporarily occupy public spaces with the project 'Urban Blanket'; a walking discussion 'Where is Public Space?' invites audiences to walk and talk in HBC neighborhood with local residents, artists, an urban planner and guest architects to hear and question the history and meaning of public spaces and future challenges; a series of temporary and interactive art interventions in HBC invites audiences to rethink and recreate public space; a film screening in Sinheung market space invites audiences to directly interact with public space and people with a film voted top choice by local communities of HBC; and finally an online interaction on social media as public space invites audiences to view and share all happenings with the simple click of a finger.
Open Street exhibition
"Open street" is an exhibition regrouping projects that question the potential of public space and the influence of its use on the city's citizens. Offering playful design solutions, multiply presents three urban intervention projects that encourage citizens to view their city from different perspectives. As large-scale scale development projects are offered as "sustainable" answers in the emergence of mega-cities, social interaction and time for play suffer in the rationalization of infrastructure. This tendency becomes more and more the norm in the new city planning, however here we are concerned with the common, the daily, the human-scale and the city's influence on our senses. These thoughts are given space with the sound installation "Xóm Hem" by Georgia Golebiowski that attempts to en-capsule and recreate the audio environment of alleyway networks threatened by such development.
URBAN BLANKET by multiply  
Both a symbol of an intensive exploitation of public space and acting as an extension of private living. An encouragement to reclaim and enjoy streets, parks, public benches, plazas claiming the urban landscape as we would rural areas.
With the Urban Blanket project, multiply invited Hanoians to take the time to think about how they use public space and in which direction they want it to evolve. On this occasion, the visitors will be offered to buy or borrow an Urban Blanket and explore Seoul.
Here the city, and specifically the market area is regarded as a case study, with a series of spaces highlighted as variations of public space usage. Through imagery, multiple spontaneous ways to transform the city in common space are presented, inviting the public to contribute to the conversation through their own experience.
For this project, multiply collaborated with photographer Lê Xuân Phong.
CECI N'EST PAS UN BANC by multiply office
Public space is an important feature in urban landscape and continues to provide a flourishing social atmosphere. It establishes strong links between users and key elements, providing a progressive cityscape and a potentially cohesive community.
multiply joined a design competition to propose a new bench for Winnipeg public space in Canada. Why try to reinvent something that is already perfectly functional?
Ceci n'est pas un banc is a collection of street elements that have predefined functions. Each element is transformed from its primal purpose and given a new life as a seating opportunity. The seven objects are aligned along one axis to conserve street space.
Using Google Street View, multiply made a survey of the site's surroundings to create a catalog of the urban functional elements that populate Winnipeg streets.
The project reimagines the street from a mere "route" to a dynamic and mutating public space. It is a social declaration, an encouragement to use the street as a common space and a reminder that those elements can offer much more than their initial function.
Xaround by multiply office
X as a symbol, an identity, a game, a treasure hunt, a way of being sensitive to our surrounds. Like finding hidden shapes in clouds, X is born from our inventive perspective. The symbol loses its meaning to become a reference point, a recognizable shape that appears in our way from time to time. What is the difference between seeing and creating? Deviate from original intent.
XÓM HẺM – Soundscape of the vernacular Ho Chi Minh City by Georgia Golebiowski
Taking us through Saigon's labyrinthine alleyway neighbourhoods (xóm hẻm), this immersive installation is an invitation to experience a sense of place, as part of an ongoing site-oriented project looking to investigate, document, and define the locational identity of the vernacular through the multivalent and indiscriminate qualities of field recordings.
North East of the city centre, ambling through the lively milieu surrounding Ba Chieu market (Chợ Bà Chiểu) in Bình Thạnh district. Commercial, residential, recreational, institutional elements participate and interact in this socio-political negotiation where articulated activities of sonic certainty combine with peripheral traces and murmurations.
The installation is spatially arranged in an attempt to share a realistic impression of the complex compositions that characterize the soundscape of such urban sites. As the rush towards modernisation in a rapidly growing economy continues, development threatens the alleyway networks and proposes a less humane, dynamic, and more homogenised future city.
INSIDE-OUT: A re-presentation of intimacy on common ground by Myriem Alnet & Géraldine Borio
Inside-Out is a questioning of the limits of the in-between spaces. Flown with humans,emotions, ideas, objects, time, moments, their borders are intangible, retracting/expanding with the mood of their elements. Expelled from private spaces, objects expand the territory of the intimate, while outsiders negotiate their own domestication of the space as they navigate through it. Not really public or private, these spaces offer an ambiguous situation where we are ourselves questioned in our relation to others. An ambiguous situation that simultaneously provides a rich, boundless landscape of scenarii to be lived, imagined, anticipated. This reflection was first carried on Peng Chau, Hong Kong through observation and research on the peculiar nature of the island's public and in-between spaces. It resulted in a visual reinterpretation through mapping and drawing and an ephemeral installation. The latter consisted in setting up a bathroom, epitome of the intimate territory, in a tiny alleyway of the island. The hints of humour associated with the act of taking a bath in the public space were aimed at triggering subtle changes in the perception and uses of these spaces.
Walking Discussion:
"Where is Public Space?" With GwangYa Han (HanSol Lee, SungChul Jung), InYoung Yeo (Youmee Hwang, Ahyong Lee), Nicolas Moser & Victor Diaz
Where is Public Space? led by urban planner of HBC Gwangya Han, artist/director of Space One InYoung Yeo and architects of multiply Nicolas Moser and Victor Diaz, takes place in 6 to 10 public and abandoned spaces in Haebangchon. A discussion concerned with the past and present stories, to future utopic visions blending and searching for what is and could be defined as public space, within the layers of arbitrary divisions and separations of private and public space in the contemporary cityscape of Seoul and Hanoi.
Art Interventions in Public Space With Space One & Guest Artists @ Haebangchon (HBC)
Spontaneous intervention as a simple rules to take part to the "Art Interventions in public space at Haebangchon. Few hours only was given to set up the proposed interventions.  Based on the walking discussion in HBC on the 27th, Space One leads a series of temporary interventions in public spaces with guest artists (TBC).
'Home, sweet Home'  by Youmee Hwang occupies a space in the busiest area of HBC, five-way intersection, where people gather and disperse momentarily and repeatedly. with borrowed furniture is a space for the public to stop and create a sense of belonging.
Seoul X 60′  by multiply office
Multiply proposed to highlight a maximum of X around Sinheung Market within one hour. Each discovered X is shooted with a polaroid camera and taped directly on site to be easily visible by every body.
Public Film Screening & Discussion: "Indecisive Cinema" Programmed by STEAK FILM  @ Sinheung Market Square
 Indecisive Cinema invites the local community of HBC to collectively program a public screening that will take place in a shared communal space in Sinheung Market. Conducting a survey at the site of the screening with people who live, work and visit it, we present a choice of 4 genre-categories that at once seem self-evident but also somewhat mysterious: Feminist Agitprop, Fairy Tale, French Romanticism, and Forgotten Korean Classics. This playful interaction with the participants is designed not only to pique their interest, but also engage the community in discussing possible usage of shared public space.
COLLABORATORS ON 'Intersections of Common Space and Time' 
Space One is an independent, artist-run space based in Seoul, committed to supporting emerging and established artists to exhibit experimental contemporary works of art in multiple disciplines. Space One is also part of a network of International artists and art spaces creating projects and opportunities for exchange and collaboration.
multiply is a design platform that seeks to challenge the way we interact with our surrounding. By offering questions with distance and sense of derision we observe the world with open mindedness in order to create exciting concept and design which bring alternative experiences. With primarily architectural backgrounds, multiply collective is composed of designers based across the globe they share the same passion and concern for contemporary urban interaction and design. 
Undecided Productions is a Brussels-born production house. We support all mediums of art production including visual arts, performance and music producing a variety of locally interested and internationally focused events ranging from exhibitions, workshops to parties and publications.
GwangYa Han is Professor of Urban Design at Dongguk University, Seoul Korea. Han teaches and practices large-scaled architecture and city design in Korea and abroad. He received BA(Yonsei University), MAUD (Harvard University), and Ph.D. (University of Pennsylvania). Han practiced urban design with Wallace Roberts and Todd (Philadelphia) and Cecil & Rizvi (Boston). Han wrote and co-wrote various books and articles (Global Universities and Urban Development, M.E. Sharpe, 2008, Development of Korean
Cities, SangSang Publisher, 2013, University and the City, Hanul, 2017) and has conducted a series of researches funded by KRF to examine the formation and development of knowledge and technology community in cities in Europe, North America and South East Asia. Appointed as Master Planner for HaeBangChon Community Regeneration Project by Seoul Metropolitan Government, Han has worked with the community since its inception in 2015.
Géraldine Borio is a Swiss Architect practicing in Hong Kong. She is currently Assistant Professor at the University of Hong Kong, Department of Architecture. She is the co-author of the books "Hong Kong In Between" (MCCM | Park Books, 2015) and "The People of Duckling Hill" (HK Poly U, 2015).
Georgia Golebiowskiis a UK born multidisciplinary artist currently based in Vietnam. Her practice is concerned with questioning the paradigms at play in ordinary/extraordinary contemporary life, with particular focus on what she describes as 'the phenomena of the banal'. Using a variety of techniques and strategies, she explores narratives and relationships across mediums including sound, video, installation and performance. Her sensitive approach to inquiring into and deconstructing experience results in quietly powerful work that aims to gently provoke a shift in perception from the viewer.
Myriem Alnet is an independent urbanist and writer currently based in between Hong Kong and Ho Chi Minh City, where she founded An Ordinary City, a local initiative aimed at raising awareness of urban issues through cultural action.
STEAK FILM is a film production house based in Seoul with founders who have a background in film theory, screenwriting and fine arts. Outside of commercial film production, STEAK also collaborates with artists and architects on experimental and expansive projects beyond the commercial realm. Since 2017, STEAK has also organized public film screenings with the purpose of creating a deeper interactive film culture within the city.