Seat and lick, Brio Gelato, EcoPark, Hanoi, Vietnam
A new sitting area for Brio Gelato ice cream shop in Ecopark, Vienam! An exiting opportunity to propose a vibrant public area in front of the Shop.
The concept aims to provide to the existing terrace of Brio Gelato an attractive and unique environment for the time of a delicious Italian Ice Cream.
The new furniture bring a playful feeling, an attractive identity to Brio Gelato and a nice way to sit and interact with the others.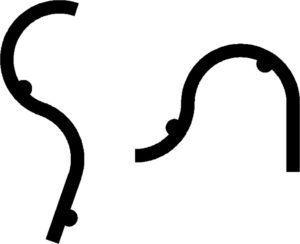 The furniture provides a sculptural effect to the place.  When the terrace is not used the plaza does not look empty. When the plaza is packed, the place is comfortable and welcoming! The installation can seat up to 40 people.
The benches are Inspired by the texture of Stracciatella ice cream and popsicle sticks. The bench is composed of a steel seat and a terrazzo surface. The metal part is painted the same color as the Brio Gelato logo while the composition of the terrazzo evokes milk and chocolate chips. Multiply Office has also chosen to use terrazzo for comfort issues.  Because of the climate, it was a necessity to ensure that the seat will never be hot when sitting on the bench.
For this project, Nicolas Moser and his team were again associated with Victor Diaz Ortega. Victor is one of the three historical partners of multiply.