Seat and lick, Brio Gelato, EcoPark, Hanoi, Vietnam
Ice cream is more than just a dessert. It's a symbol of happiness, a treat that brings joy to people of all ages. Whether enjoyed on a hot summer day, as a post-dinner indulgence, or shared with friends and family, ice cream holds a special place in our hearts and memories. As architects and designers, we recognize the significance of ice cream and its cultural and social importance.
At Multiply Office we are dedicated to creating innovative and functional spaces that reflect the identity and values of our clients. We were thrilled to collaborate with Brio Gelato on their project to create a unique seating area in front of their shop.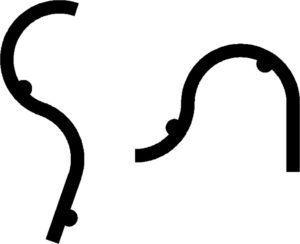 Our concept for the project was to design a series of modular steel benches, with tops made of terrazzo in shades that echo the colors of Brio Gelato's signature Stracciatella flavor. The benches' steel frames are painted in the brand's vibrant pink, providing a distinctive visual identity for the shop.
Inspired by joy and ice cream
Inspired by the wooden sticks that hold ice cream, the benches are modular and flexible, allowing them to be connected to each other like building blocks. This unique feature enables users to rearrange them into different shapes and patterns, creating a dynamic artistic installation on the plaza. The playful composition of the benches evokes the joy and memories of eating ice cream, providing a unique and memorable experience for all visitors to the plaza.
Beyond their artistic value, the benches also provide ample seating for individuals, couples, and groups of up to 20 people. They are a social space that encourages people to gather, share a cone, and create memories with friends, family, or even strangers. Our team believes that this aspect of the project is essential, as it helps to create a sense of community and togetherness that reflects the social and cultural significance of ice cream.
As architects and designers, we believe that the project's success lies in its ability to reflect the identity and values of Brio Gelato. The flexible, modular design of the benches creates a unique and memorable visual identity that is easily recognizable and communicates the brand's playful and innovative spirit. We are proud to have collaborated with Brio Gelato on this project, and we hope that the seating area we have created becomes a beloved landmark for the community, a place where people can come together to enjoy ice cream and each other's company.
Collaborating with Brio Gelato to Create a Functional and Playful Seating Area
"This project is a good example of how Nicolas Moser takes pride in the ability of Multiply Office to work closely with clients and develop designs that meet their unique needs and reflect their brand identity. When we partnered with Brio Gelato to create a seating area in front of their shop, we knew that we needed to create something that not only looked beautiful but was also functional and durable.
A work Philosophy
We began the project by discussing Brio Gelato's philosophy, how they operate and use their space, background of the brand, site location, and budget. This allowed us to develop ideas that were perfectly suited to their needs. We presented a few playful options to the client, and they ultimately chose the design that they felt best represented their brand and history. Then we developed it further in detail, step by step, and implemented new ideas to match with them.
One of the biggest challenges we faced was creating a bench that would last for a long time, be comfortable to sit on in the heat of the sun, heavy enough to avoid users moving it around, and strong enough to withstand the wear and tear of children's play. The top of the bench made of terrazzo was probably the biggest challenge. We wanted it to look like stracciatella ice cream while being strong, low maintenance, and able to withstand constant sun exposure. We worked closely with the client to develop a solution that met these requirements and looked beautiful."