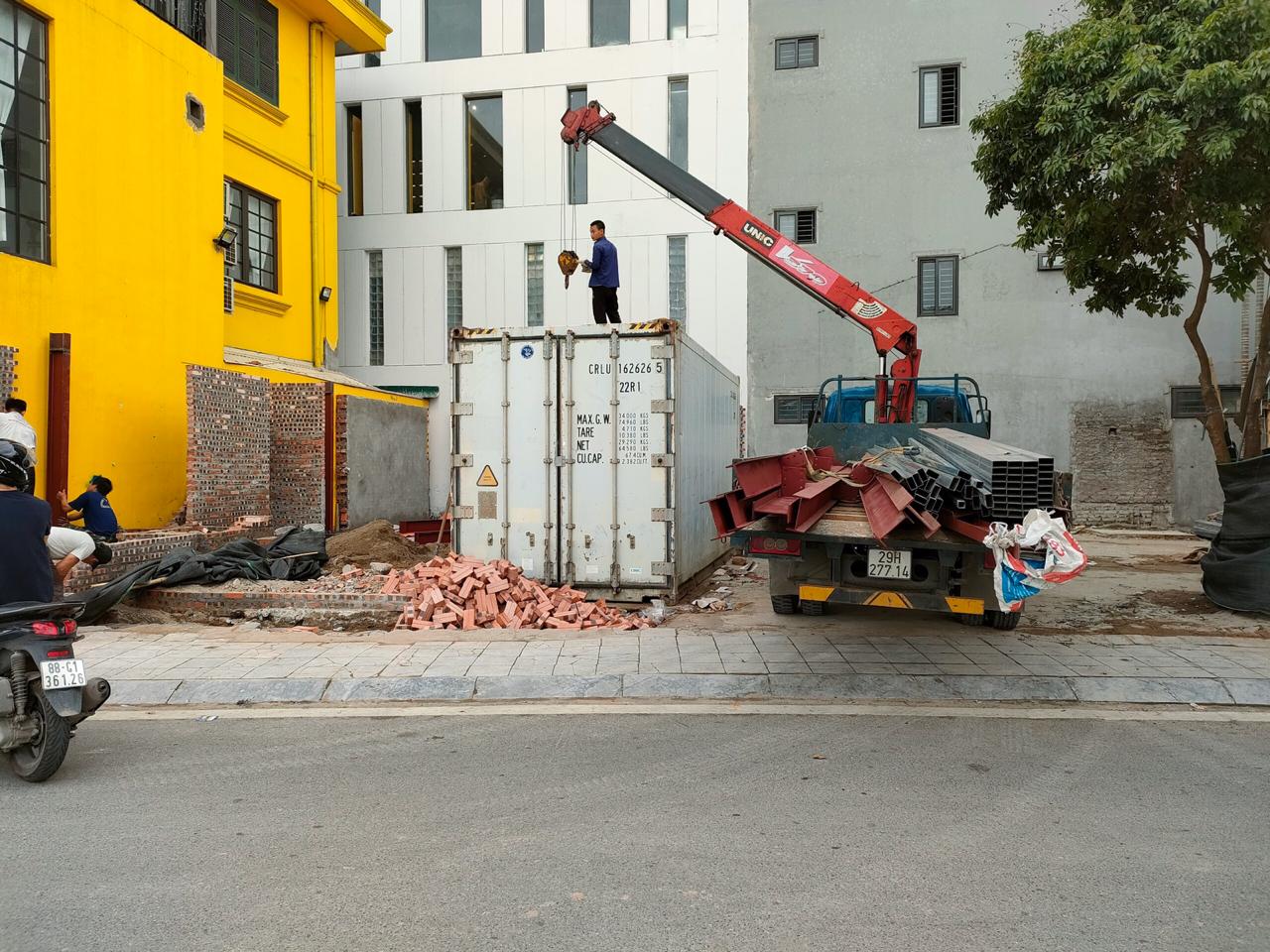 Syse bar_Container on site today!
The construction is ongoing, 
The container of 6 feet is going to be the main architecture element of the project and the starting point of the design strategy : how to optimize a construction of 100m2 with a container of 6 feet. the container is going to be dismantle, recycled and use as a structural element. it will bring the main identity of the space in a practical way.