The Y tower, Preliminary Concept, Hanoi, Vietnam
The Y TOWER Project
Through the development of the Y tower, we want to  highlight here the optioneering methodology of our studio
One site, one client, one brief, one context, one program, one regulation but a large range of interesting solution to answer.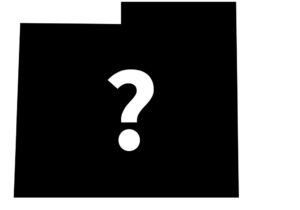 The Y TOWER  Project is an opportunity to illustrate our working philosophy and the laboratory aspect of Multiply Office.
We believe in options and we see them as a journey to better identify the needs and expectations for each project. Options help us to test and check our intuitions,  to get visualize what is possible with their own impacts on the building and the area around.
Being curious, and questioning a scope of work  is always very important and interesting for our field, like an architecture competition, it contributes to push the boundary of the design, the creativity of the practice and to be up-to-date with the latest innovation of the construction world. It challenges our self and force us to reinvent ourselves every time.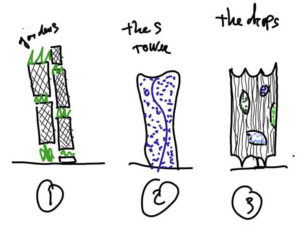 Here we have selected 3 options, each of them answer to the same brief but with a different concpetual approach. This way of working is a pretext to question the site, analyze the program and the regulations, test different massing, and propose different spaces and shape.
One option is a new story with different qualities and specificities. they address differently the problematic and enhance more some features than other.
Along the process we will discover the limit of some choices, and the potential of others. We start with a very open spectrum of possibilities. Step by step we reduce it to end up with only relevant solutions.
At the end the selected option will be the one who answer the best to what has been decided has essential!
The Y Tower that we never have only one right way to go. Discussion and brainstorming are key in our world, every one can propose, suggest, or comment, but this is essential to bring consistency, rigor and logic in every development. Architecture is an academic discipline, we need to follow codes and rules that have been set through practice and history. History of Architecture and Theory of Architecture can not be ignored!